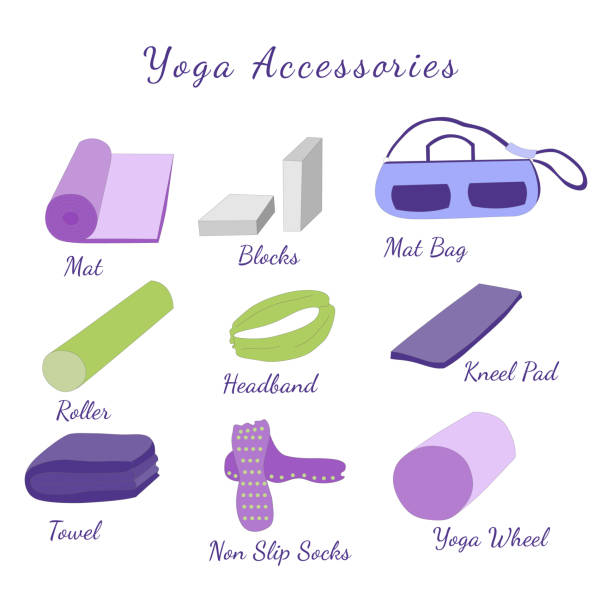 Eco-Friendly Yoga Accessories
Confidently buying eco-friendly yoga accessories doesn't have to be a challenge. Understanding the meaning of this will help you verify the brand and what they deliver. Any time the company doesn't provide concrete proof of being eco-friendly, they likely aren't engaging in Fair Trade practices. They try to give that impression though to gain more customers and prevent you from buying from their competitors.
There are many types of yoga accessories out there that fit the requirements of being eco-friendly. It is comforting to know you can use these items without worry you will cause damage to the environment. At the same time, you show support to those companies because you pay for what they offer. They have invested money and time to get it right, something many of the other brands out there haven't done. They have tried to piggyback on the efforts of others, and it isn't right!
Yoga Mats
Look for eco-friendly yoga mats, made from natural rubber. Find out what the renewable resource is that the material comes from. Avoid products that include any type of synthetic materials. They should be free from EVA and PVC. If you buy one from Jade Yoga, they commit to planting a new tree for every single yoga mat sold. It is a winning outcome for everyone!
Yoga Blocks
There are a few options for yoga blocks that are good for the environment. The most commonly available are made from 100% natural cork. Make sure it is 100% or there can be some materials in the item that aren't good for the environment. There are also products made from recycled EVA foam. Look for items that offer at least 50% of the materials being recycled.
Towels and Blankets
Sometimes, adding a towel or a blanket to your yoga mat can help you complete certain poses. If you have sore knees, roll one up and place it underneath so you have some extra padding as you go through the pose. Look for items made from 100% reclaimed materials. You will find lovely designs available.
Cards & Journals
Yoga doesn't have to become boring or routine. With eco-friendly cards, you can flip one over and that is the pose you take part in. You can turn it into a game and mix up your sessions with them. They make a wonderful gift for someone new to yoga or someone that is an expert. A hand-made journal to help you clear your thoughts and calm your mind can go hand in hand with yoga. Many of them are made from recycled paper.
Cork Wheel
A cork wheel is an exceptional tool for various yoga poses. You lean your back on it and allow your head to touch the floor. Look for those made from natural cork. Not only are they eco-friendly, but they ensure you won't slip off during your yoga poses. Many of them have a plastic core under the cork. Make sure it is made from recycled materials.
Brands Following Fair Trade Concepts
There are numerous brands following fair trade concepts with the eco-friendly yoga accessories they offer. Looking at their items, comparing prices, and deciding which items will help you meet your goals is important. You don't have to pay top dollar to get some great items, and it is nice to know they truly are helping the environment. These brands include: